We are delighted to announce our NEWEST MONSTER to join the Qizzle family! Bounce!
We had an overwhelming amount of entries that blew the monsters away! The tamariki of Aotearoa gave us their best creative ideas and it made for a hard decision amongst the monsters. But there can only be one new monster. Please give the warmest welcome to Bounce, our newest member of the Qizzle family.
We are proud to announce Paige from Meeanee School as the winner of the Monster Quest!
Paige has been crowned the MONSTER CREATOR and her prize is on its way to her now! Paige's monster caught our eye! She created a friendly monster that fits right in with the family. The story she created really captured our imagination. Well done to Paige, you can be proud to know that Bounce is part of the Qizzle family now. Read more about Bounce's story below.
More from Bounce!
Hi, I'm Bounce, I'm a bouncy little hexagon that recently landed from planet Qizzle to join the family here in Aotearoa. I love art and all things creative! Creating abstract art is my favourite thing in the whole UNIVERSE and I bounce around to create my masterpieces. It's fair to say that can make a fair mess wherever I go! Sorry Mum!

I only have one tooth and I am always covered in paint! I've been told I have magically persuasive powers with the use of my large puppy dog eyes!
When I'm not painting, I like rock climbing, skiing, playing the saxophone and I have recently learned how to bake my own bread!

The Qizzle family have been so welcoming and I can't wait to get to know you better!
10 Planet Qizzle Art & Craft Pack Prize Winners
Each of these winners receive a Art & Craft pack worth $200
Twizel Kindergarten
with your monster Tahi Taniwha
Louise, Hauraki School
with your monster Augustus Anaami
Micah, Peachgrove intermediate
with your monster Kitty
Amelia O'Neill, Onehunga Primary School
with your monster Izzy
Alayna-Jean, Everglade Primary School
with your monster Twizzle Twins (Twizzle 1 and Twizzle 2)
Rama, Tahuna Normal Intermediate
with your monster Quint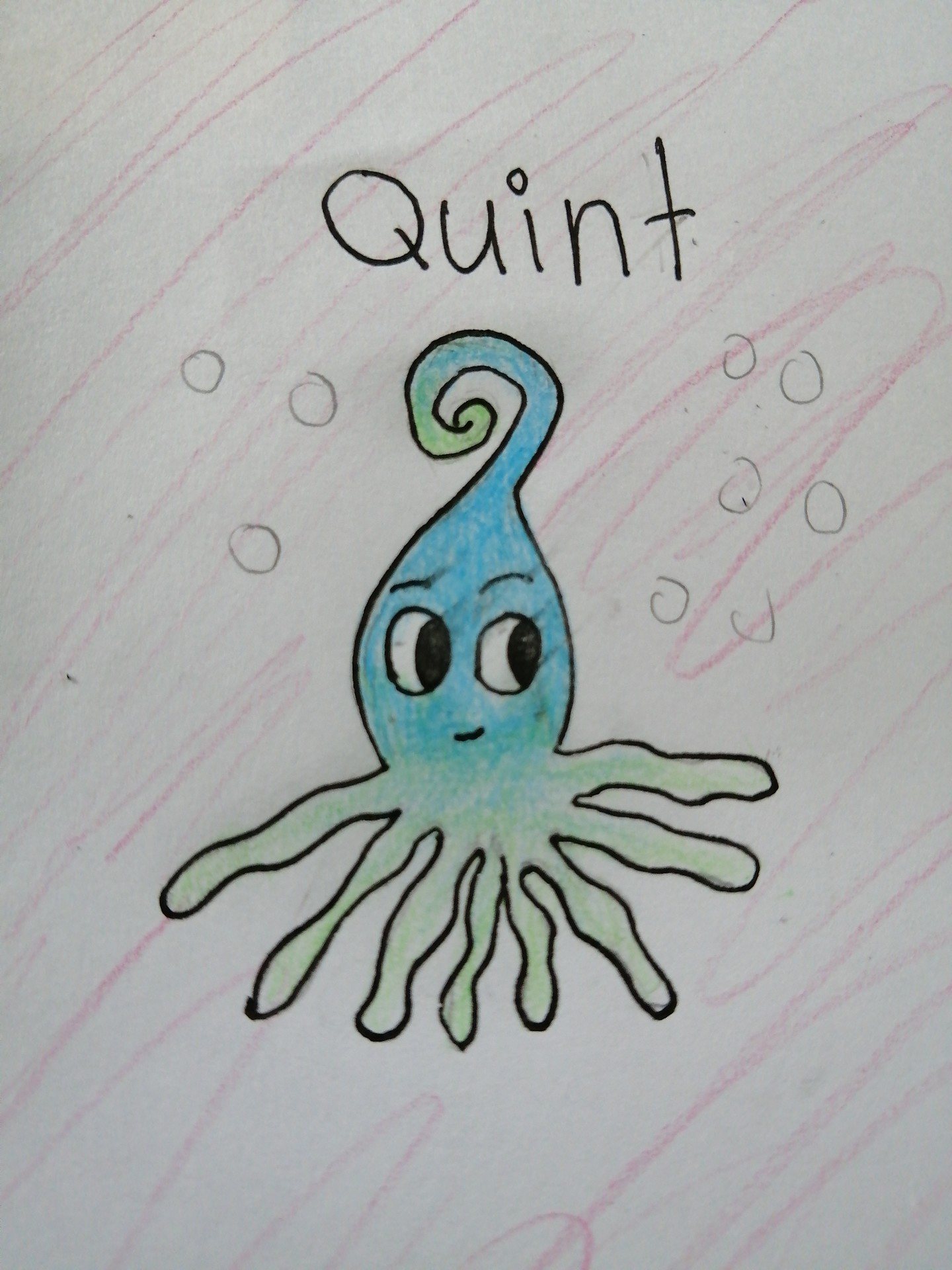 Bailey, Havelock Intermediate
with your monster Jog
Buxton, Taitoko School
with your monster Fanta Fizz
Conrad, Thames High School
with your monster Fizzle
Kaia, Westbrook School Rotorua
with your monster Shankey