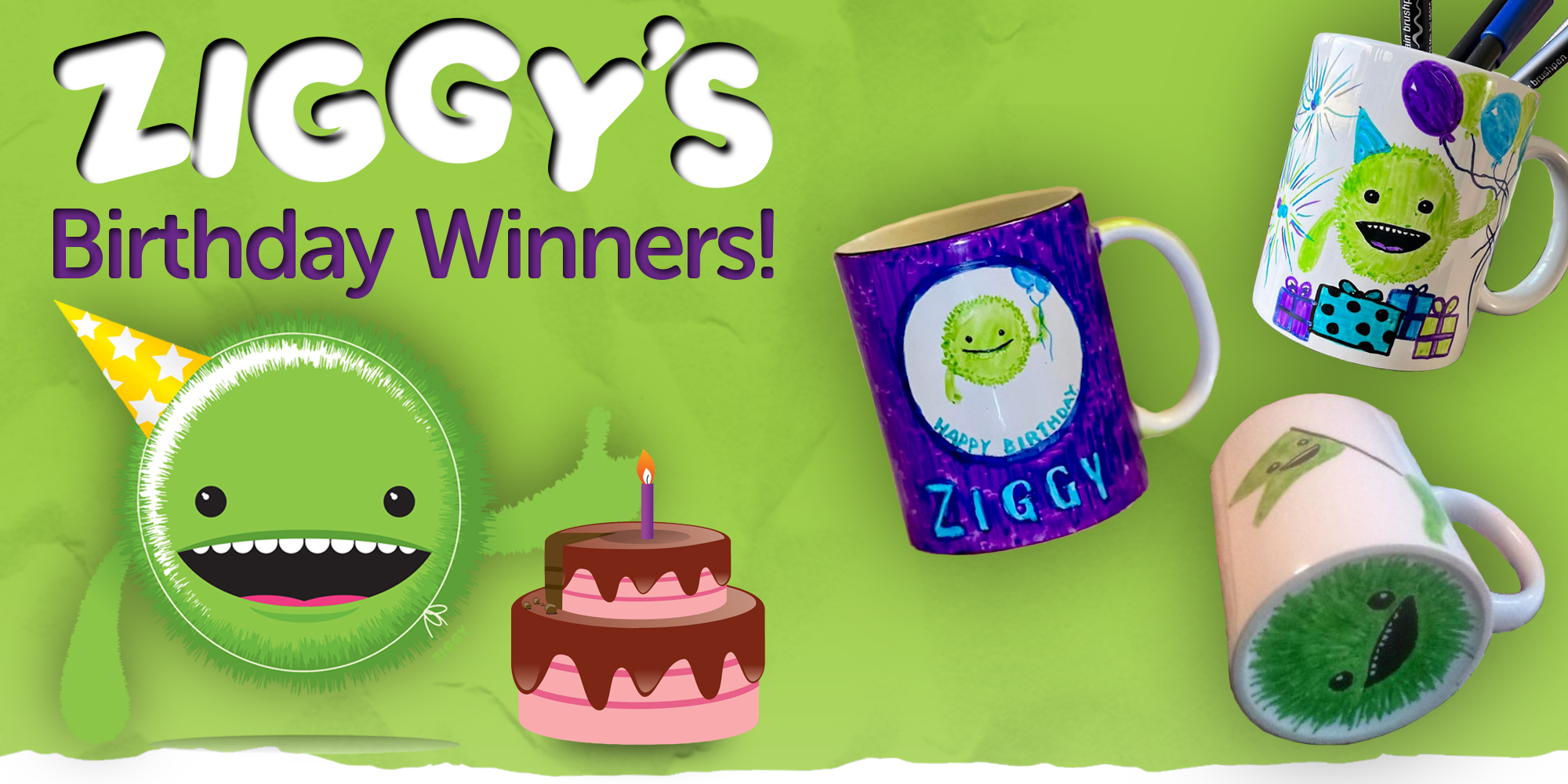 That's a wrap!
Ziggy's birthday competition wrapped up on Wednesday. He loved everyone's designs, and spent all-day Thursday, and a lot of today umming and ahing, but Ziggy managed to narrow down his top 3. Each organisation receives a Art & Craft pack worth $200!
CONGRATULATIONS TO

CONGRATULATIONS TO
Carolyn from - Blind low vision education network
Ziggy loved the birthday inspired design and how the colour POPPED in this submission. He also liked how it's being used as pen holder!

Elizabeth from - Seabrook McKenzie Centre
Talk about thinking outside the cylinder! This three-dimensional design with Ziggly holding the Qizzle flag and birthday cupcake kept his attention.

Tracy from - Walbrook Early Learning Centre
A Symphony of purple! Coupled with a simply cute and unobstructed Ziggy, this one provided nothing short of warm fuzzes every time he glanced at it.
Notable mentions!
So many amazing designs were submitted, here's some that really stood out!
The five organisations below will each receive a $50 Art & Craft pack.

Marley from Ilam ELC had an awesome time designing his ceramic mug, drawing Ziggy swimming in the pool.

Evania and Henry from St Francis Xavier school made some really cool designs!
Evania's design is hearts & stars and included some of Ziggy's friends.
Henry designed an Elephant with the sky around the rim and used the handle for its trunk.

Students from Hokitika Primary School designed a mug where Ziggy is hiding as a flower. The design also includes themes related to the weather, a subject students are learning about.

Students from room 18 at Arataki School designed a towering birthday cake for Ziggy!

Calib from Ohuka School designed an awesome Ziggy birthday mug, complete with confetti!